Branford's common room was invaded this past Monday by politicians from all over Connecticut. The Dems hosted Attorney General Richard Blumenthal, introduced by Dems' President Ben Stango as "our next Senator," who spoke about the his plans and vision for Connecticut and the country. Beginning with his ardent support for a federal consumer protection agency, Blumenthal continued, mentioning his support for further financial reform, military tribunals, federal education reform, and reforming the rules of the filibuster in the Senate.
Following the Yale Law alum, Yale College alum Susan Bysiewicz, the current Secretary of State of Connecticut running to become the state's next Attorney General, spoke on the state of the campaign, and the issues she would pursue most as Attorney General, such as controlling the state's energy costs, the highest in the continental United States.
Also present at the meeting were Aldermen Mike Jones and Roland Lemar, New Haven's state Rep. Gary Holder-Winfield, and former Alderman Gerry Garcia. Lemar is seeking election as a state representative, while Garcia is running to follow Bysiewicz as the next Secretary of State.
Press roundup and pictures below.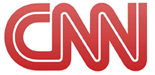 Obama becomes issue in CT Senate race

Blumenthal not sure if Obama will campaign

Blumenthal unsure if he wants Obama to campaign for him
Blumenthal noncommittal on Obama help in campaign
Yale politicians talk elections

Blumenthal speaks to Yale Dems

Blumenthal Runs Away from Obama
---